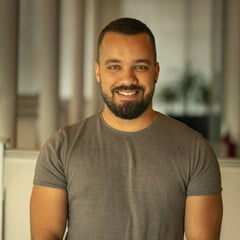 Hugo Richard
Lead Concept artist at Red Barrels
Montreal, Canada
Summary
Professional artist working in the videogame and animation
industry . During this time I had the honor to work with the most respected and talented people around the world such as Gameloft, Cartoon network, dreamworks , volta,
CD projekt red and so on. Open minded and with the eager to grow professionaly, I had chance to colaborate and deliver variety of different projects and big titles for videogames and animations
Skills
Digital Painting
Illustration
Software proficiency
Experience
Full time_Lead Concept artist at Red Barrels

Montreal, Canada

full time/ Concept art at Gameloft Montreal

freelance character artist at gearbox

Brazil

Freelance/ Concept art at Leading Light Design

Brazil

January 2016 - March 2016

Freelance Illustrator at VOLTA

Brazil, Brazil

Freelance illustrator at Games Workshop

Rio de Janeiro, Brazil

Background artist at Copa Studio

Rio de Janeiro, Brazil

January 2015 - December 2015

I'm doing some environments for an animated serie from Cartoon Network Brazil

Freelance Illustrator at Cryptozoic Entertainment

California, United States of America

November 2014 - January 2015

I had a great experience doing some cards for HEX!

Freelance Illustrator at leprechaum games

India

I did some cards for this awesome game!

Background Artist (Freelancer) at 2Dlab laboratorio de desenhos

Rio de Janeiro , Brazil

Concept Artist (Freelancer) at FinalBoss

Rio de Janeiro, Brazil

In this company I developed some enviromnental elements and character concepts for a game that will be released soon.